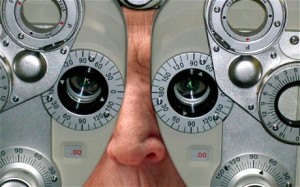 What your eye examination will test for….
1. Vision Tests:
long distance vision
TV vision
computer vision
reading and close vision
Should glasses be prescribed, the Optical Oasis team can show you a great range of eyewear with the best quality lenses.
2. Eye health tests including…
cataracts, glaucoma, macula degeneration
diabetic eye disease (if you have diabetes)
eye movement and eye muscle coordination
peripheral vision and visual fields
3. Latest high tech testing may be recommended….
a photo of the retina
an OCT scan of the macula and optic nerves
both OCT scan and photo
Eye examinations for holders of Health Care Cards and children are bulk-billed to Medicare whenever possible.
All others will be charged an out-of-pocket fee of $10 after the Medicare rebate.
Additional charges may apply for specialized new technology tests like OCT (with reduced rates for those with Health Care Card).