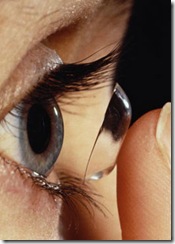 Most people can wear contact lenses these days.
They're a great alternative to glasses for that special occasion, for sports or for everyday wear, if you hate wearing glasses.
Even if you wear multifocal glasses, contact lenses may still be possible.
Contact lens design and technology is continually improving so don't be discouraged by a past failure.
Click here to find out more about different contact lens options…
Ring us on 03 9583 0855 to have a free contact lens trial!